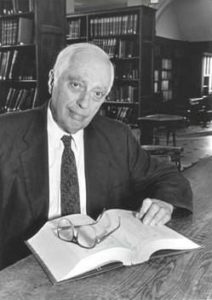 4: You are adamant that not all Muslims are fundamentalists, not all fundamentalists are terrorists but that the terrorists that we are experiencing today, such as Al Qaida and Osama bin Laden form of terrorism, does have its roots in the basic philosophy of Islam.
Bernard Lewis Responds: No it does not have its roots in the basic philosophy of Islam. I would put it differently. Let me go back a step. We use the word Islam in two senses, we use it as the equivalent to Christianity, a religion in a narrow sense of the word (belief, worship, organization). We also use it as the equivalent of Christendom, meaning an entire civilization shaped by that religion but including many elements that are not part of that religion or maybe hostile to that religion but never the less arises within this civilization. One has to say that Hitler and Nazis arise within Christendom but I didn't think you could say that they arose within Christianity. This is a distinction that I think is important to bear in mind.
This terrorist movement certainly arise within Islamic civilization in the same way that Hitler and Nazi arose within Christianity Civilization. But that does not mean to say that they have their roots in the basic Islamic philosophy. I would say quite the contrary.
"Understanding Muslims 1/2 – Agonizing Questions"
AustralianNeoCon1
You Tube, minutes 13:30 to 14:59
https://www.youtube.com/watch?v=oEGj3xiLSJA